Fish and Game
Moderator
San Andreas Park Rangers Command
San Andreas Park Rangers
Supporter
Allowlisted
Apr 8, 2022
146
11
My Characters

Fred Jackson
Username:
Fred Jackson
Owners Name:
Fred Jackson
Date Of Birth
07/29/1992
What is the type of business you would like to run:
PDM - Car Sales
Explain what your goal of owning the business is:
While we look towards the future, I have developed a roadmap and business plan to provide marketing and developmental success in the State of San Andreas. There are four key milestones I intend to meet and succeed within the first quarter of operations:
1. Employ a team of 5-7 individuals that will ensure the knowledgeable and successful operation of Premium Deluxe Motorsports. I will be offering bonuses to my employees who hit certain goals within specific time frames which aligns with my vision in the city. As I pay my employees in a commission-based structure, I want to continue this and encourage them to reach a bonus structure payout for their exceptional performance.
2. Provide community donations and support of at least $100,000 back into the community by sponsoring city/county events. This ensures the State of San Andreas has additional funds to operate and brings the community together. While in my other city, my past history shows that this was frequently done by sponsoring vendors, ensuring they were able to maintain their books of business and citizens had good things to eat/drink.
3. Provide 1-5 vehicles of no charge, weekly, to the community to no specific individuals that are in need of a vehicle. This has proven statistics of preventing crime and allows those individuals to get a job and have safe, and stable transportation to and from work.
4. Work with businesses to hold a community raffle of a decent ($10-25k) vehicle once a month and/or once a quarter depending on how business is performing, and the community wants to partnership. This would be provided at an at cost basis, split with donation based. PDM would partner with a business who wants to sponsor a vehicle and they would receive it at a significantly reduced price to allow that business the opportunity to collect funds to help their business grow and develop.
While I do have a successful record operating dealerships within the State of San Andreas, it has always been my mission to ensure I, as well as my team, are able to provide the highest quality of sales, vehicles, and interactions to the citizens of this beautiful state. I won't accept anything less than that, as the image I bring ensures this within my communities. I also hope that the DOJ Business Bureau is able to offer loans to individuals which would provide more individuals the opportunity to own a vehicle and pay off over a timeframe. That alone would give the citizens of San Andreas a pressure of relief and allow them to be self-sustaining within the community we all love.
*First Responders Will Still Receive A Discount On Their Vehicle Purchases*
How do you plan to do this?
I will be submitting my business plan concurrently with this application.
I have the infrastructure ready to plug and play. I provide a high-quality catalog for the vehicles that will be available at Premium Deluxe Motorsports. This catalog has allowed many individuals the ease of access to price the vehicle they are interested in without having to immediately contact a sales representative. This allows anyone the chance to see what current vehicles are in stock, what type of modifications are potentially available, special vehicle options, and more. This is always improving, most recently allowing potential vehicle buyers to narrow down their search by filtering vehicles, such as by the top dollar price to minimum, types of vehicles, potential options, etc. This is easily accessed by visiting
https://www.pdmotorsports.net
.
Located on the online gallery, you can find at least 4 different angles of the vehicle, as well as owner submitted photos they have taken and graciously shared with the dealership. My business M.O. has always been about community involvement and giving back, in this we pay a nominal fee to those who allow us to use their self-taken photos/videos at our dealership. Doing this extra measure allows my dealership to take the next level approach on providing quality feedback to the next purchaser and showing them what is absolutely possible with us.
In addition to the always improving online catalog, I have developed an easy-to-use sales sheet that is tracked and available to the Department of Justice for audits or questions. I have always ensured clear transparency with the local and federal law enforcement. We run a clean-cut business and ensure everyone is good to go with their vehicle purchases. We ensure the safe data collection records as this allows us to monitor current trends of vehicles, what is working, what isn't working, and more. This allows us to provide information to the automobile manufactures on future vehicles. PDM is the best line to the automobile association allowing valuable feedback to be collected and returned to ensure not just citizen operation, but operations in whole are looked at, whether it be good or poor vehicle feedback.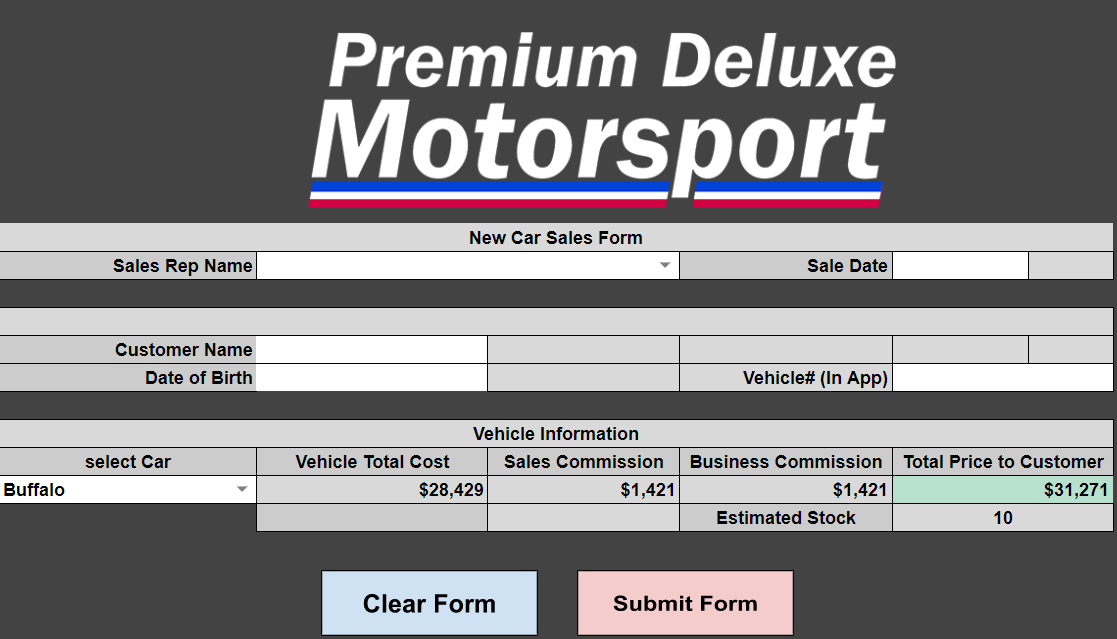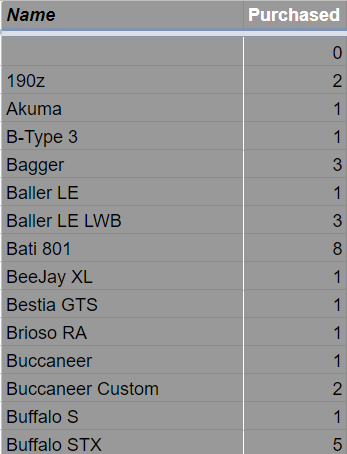 In addition, I intend to have display/model only vehicles on the show room, if conversations go in favor of this. One of the biggest drawbacks is the customer not being able to test drive or physically look at the vehicle in the front of the before point of purchase. This alone would provide an even more immersive sales and car buying experience all around. Not only seeing but being able to test drive vehicles would provide no less than a 5-star experience at my dealership.
An important arch of this business is marketing and putting information out for the public. I have been providing marketing materials such as flyers, interactive banners, newsfeed blurbs and more to ensure the successful interaction and operation to the community. This allows the public to know if we are hiring, what new vehicles are coming, if there are any sales/deals of the week, etc. I intend to contact the public information officer/city representative within the first month of sales to provide a billboard in the City of Los Santos. Whether it be at the train station, airport, or along Del Perro Fwy, this would subliminally encourage those driving around to come down and visit PDM.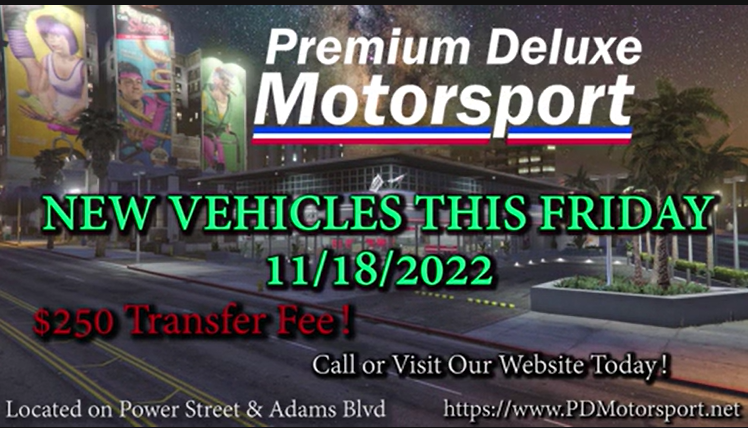 Do you have a preference over location?
As I look at dealerships and current locations, I believe the best spot would still be the lot located on Power Street and Adams Apple Blvd. As a business opportunist, I'm always looking to see what can be improved and how to do such. With this being said, I would eventually like to expand this location and place a smaller lot in the county/Paleto at a different time down the road if given the opportunity. This would allow those members that live out in the county, or away from the city to easily purchase vehicles at their own leisure.
However, the current location/building is still a perfect location, and we can't wait to continue providing high quality services to our community. This location has a few ideas I plan to work with, providing display-only vehicles that are currently the "trend" in the community, but this will be a conversation with construction crews as well as the automobile association in the future.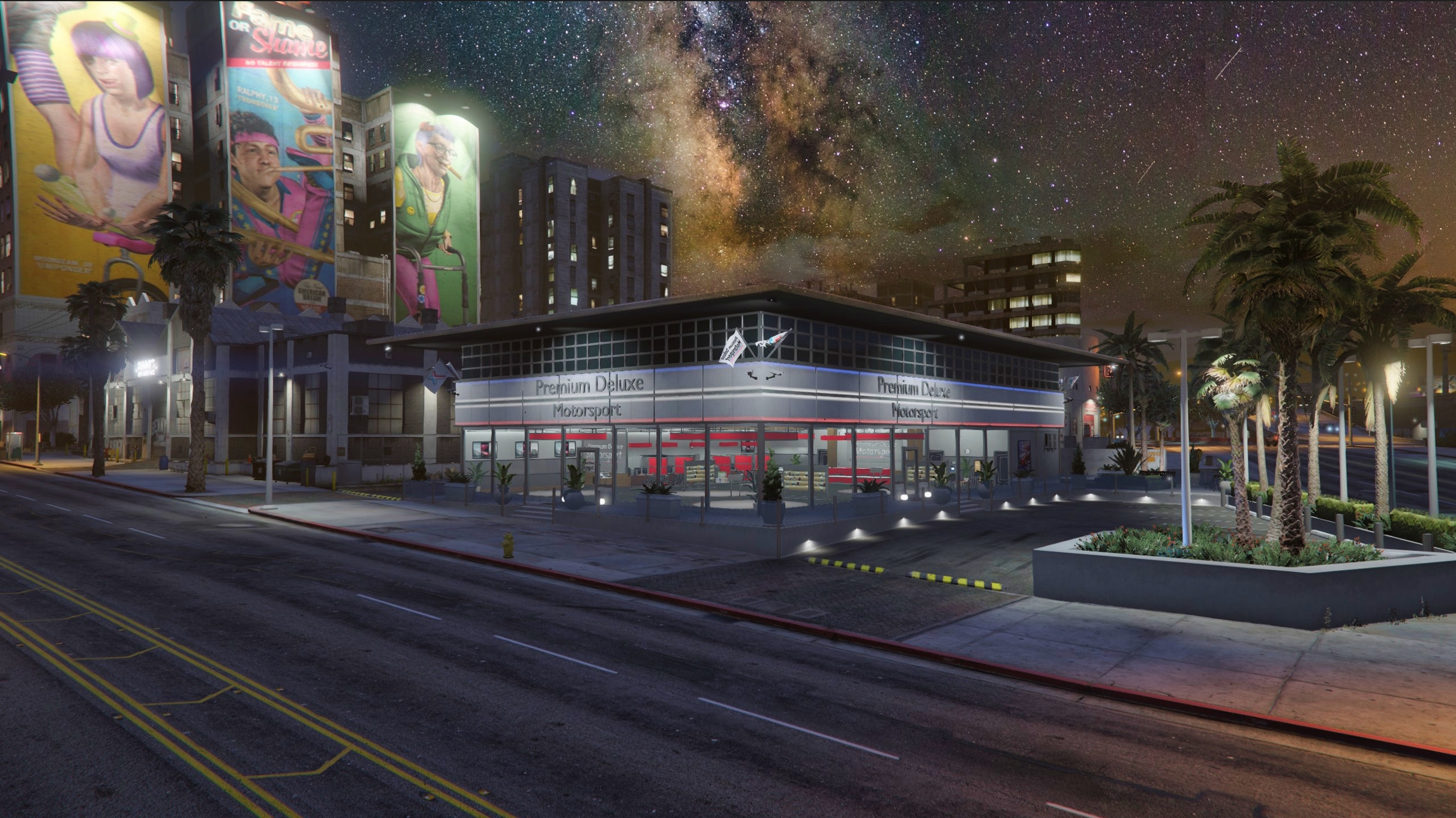 How can we assist you?
The best way to assist in the successful operations of this dealership would be a start-up grant. This grant would allow my dealership to purchase vehicles and bring them into the city for sale from the manufacturer. A start-up grant would also allow us to provide one and/or two months' rent and business licensing, and any other expenses that need to be covered without worrying about ability of not being able to pay employees. As I do try to ensure my employees are well fed and taken care of at work, this grant could also be used for getting light meals to provide while my employees are working.
As I mentioned above in my business application, I have a very detailed and well-tracked method on all expenses, both accounts payable and receivable for my dealership. These records are available for the DOJ Business Bureau when requested without haste. I have a high-quality online catalog with a large selection of vehicles that are ready to be deployed upon notification of approval. While there may be a few vehicles that need to be added or removed, this has been streamlined into a successful practice and takes no time to prepare. This includes any and all data needed for vehicle transactions including costs, vehicle imaging, stock information and more!
I want to appreciate the Department of Justice and/or any other individual in this phase for the time they have taken to read, review, and consider myself in the application process. I have complete faith that my application and it's backing/business plan shows beyond a reasonable doubt that I am the best and most qualified individual that stands out. Selling vehicles has been in my blood since I was a young lad and will continue to make my family lineage proud. I look forward to working with the DOJ Business Bureau in the successful transition and operation of Premium Deluxe Motorsports.
Furthermore, looking at the future, it's my hope that I'm able to start facilitating PDM finances to acquire recently sold vehicles above what PDM's Alley-Subsidy refunds. This would allow returning customers to cash in on their investment, get into a new set of wheels, allowing them to continue the word of mouth traffic and/or social media. Investing in our customers to grow. Business still will profit under this predicted infrastructure. This breakdown to a trade-in/buy-out deal for customers, getting them into new vehicles based within a designated percentage of values, costs, upgrades, etc...
Last but not so final as we're always improving, by solving a long time issue at most dealerships in different cities always have, brings us angry/upset customers that bought a vehicle and are unhappy with their selection. My solution works if the customer has bought the vehicle within the last 30-45 minutes for this to apply..... Customer buys a vehicle and bought the wrong one or absolutely doesn't like it, pdm will take the initial investment with additional funds from the customer applying to the actual vehicle they are "swapping". with this, PDM is not required to do such, however, will try to offer at least one recovery change at no cost to customer. this will be recorded in the PDM transaction and yellow flagged. Once someone has been flagged, this indicator advises they are not eligible for the lending hand option. Assistance is dependent on vehicle, vehicle cost, vehicle inventory levels, management approval, cash available. This is to ensure the vehicle that was recently bought can be resold not at loss to the dealership as we are helping individuals out in a situation that would normally be tough, but fear no more. I believe this is going to go an extra way in offering next level service no where else has been able to. We've all had our off-game or a vehicle just isn't 100% absolutely what you wanted... This will be the cure
If you have any questions, comments, or concerns, please reach out to me and I will get your questions resolved. Thank you again! Cheers!